We've all paid mind to those pesky design rules: Don't use large furniture in small spaces, stay away from bold colors, all four legs need to be on the area rug. Fortunately, rules were meant to be broken.
Here's a look at common home design phobias you can overcome to get creative in your space.
Don't be afraid of: Wallpaper
Call it retro, but wallpaper has made a comeback. Thanks to modern-day design, you're able to change your wallpaper choice as often as your hair color.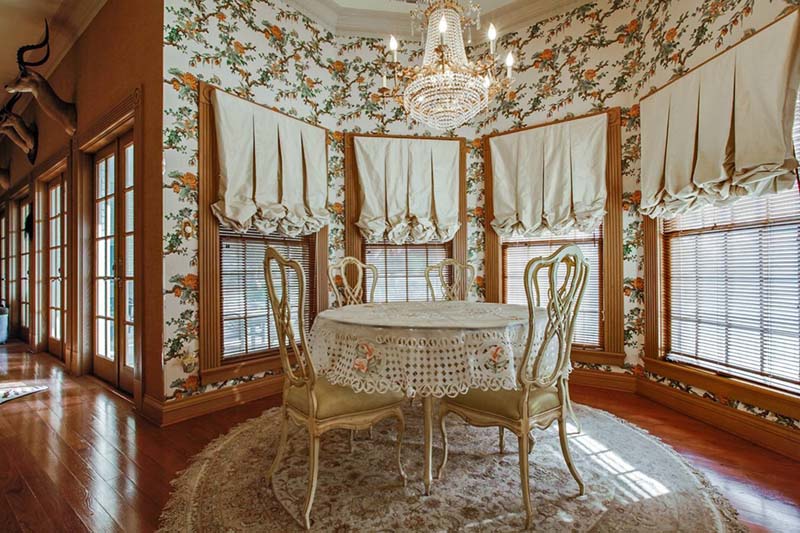 Stick-and-peel options allow you to try a new design every couple of weeks until you find the perfect match. When you do, outfit the space in your favorite decor to bring the wallpaper to life, or let it stand alone and shine.
Don't be afraid of: White decor
While a mixture of bold colors can strike fear in a few, the absence of color altogether makes most homeowners tremble. White is often synonymous with what they call a commercial look because it can become perceived as sterile.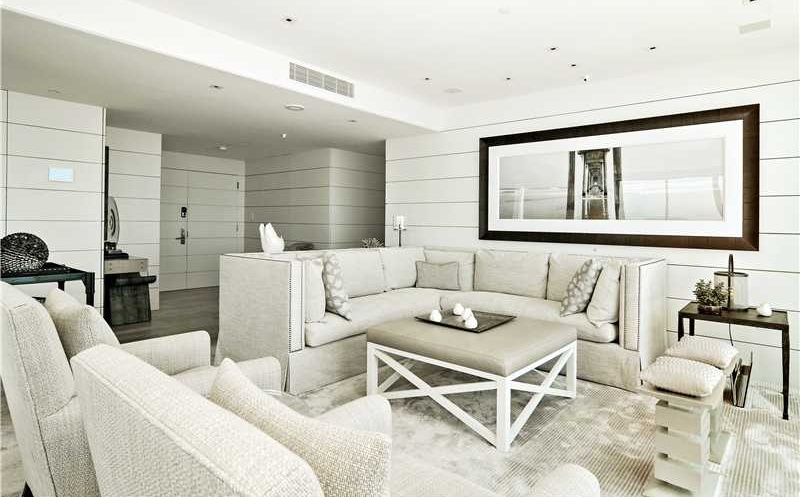 Try dipping a toe in the water by picking a strong statement piece, like a white sofa or dining table. Once you've chosen one unique piece of furniture, complement it with lighting, linens, and decor in shades of white.
The idea is to slowly transition into a bright white haven, and before long you'll forget your phobia all together.
Don't be afraid of: Layering area rugs
One of our favorite new trends is the idea of layering decor. You can instantly brighten and boost any room's design factor in a matter of minutes by adding another area rug.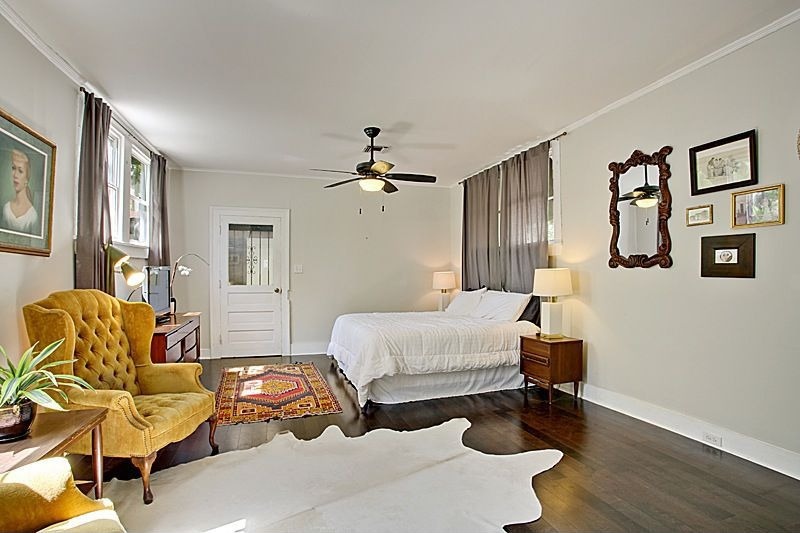 If you have a large woven rug in your living room, consider adding a cowhide on top for a chic update. The same can be done for several small rugs. Choose variations in color, textures, or patterns to keep the look fresh and interesting.
Don't be afraid of: Big furniture in a small space
This is an understandable phobia. When you make a move into a smaller space with a king-size mattress, a 12-seater dining table, and an ottoman the size of your bathtub, it may seem overwhelming at first.
Try choosing one large piece to keep, and make it a focal point. Your large ottoman can also serve as a coffee table in the center of your living room, or additional seating during a housewarming party. Your king-size bed may only require one nightstand to create a cozy corner in the bedroom.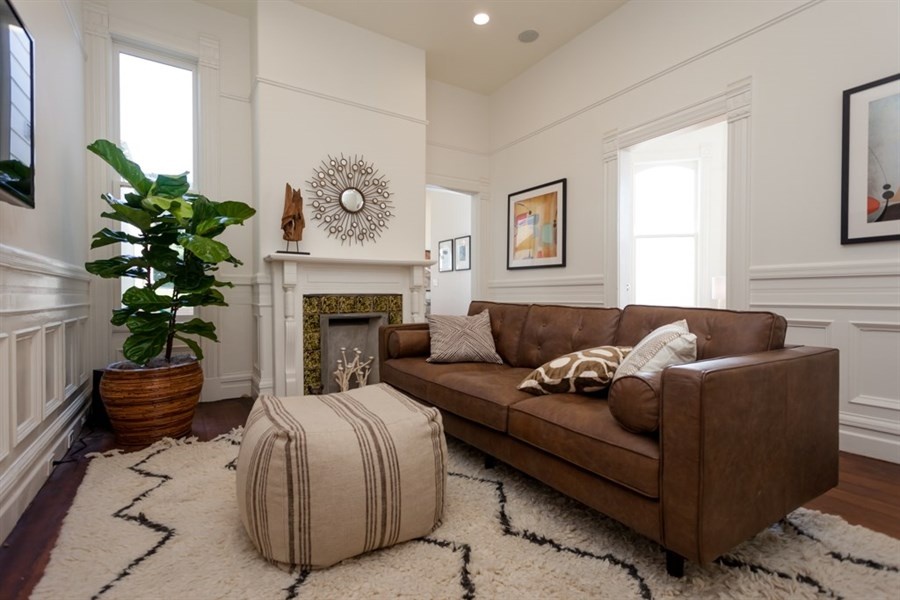 And remember: With a key piece of furniture, it's important to keep the rest of the room light and airy. Too much decor can get stuffy.
What design phobia will you conquer next? See home design inspiration to get started.
BY KERRIE KELLY